Hangzhou on the Fashion Co., Ltd. is a research and development, sales WZWJ brand series of apparel Women's business.
Through continuous analysis of the psychology of 25-38 year-old female consumers, "WZWJ" formulated various cultural interpretations of brand style with naturalism as the main body and completed the interpretation of the natural ideas of "freedom, clarity and sensibility" Fully integrated into the product design, the formation of the "unknown, uncertain, imminent ......" poetry-like romantic style; "WZWJ" through the continuous exploration of the women's market, with a profound brand connotation, personalized design , Unique service and efficient team, the rapid establishment of a chain of monopoly network that takes East China and Southwest as its center and gradually expands into the national market.
The "win-win" principle of cooperation and the core value of "value innovation" are the company's consistent persistence. At present, the company is decisively and conscientiously improving the management system and marketing system and upgrading "WZWJ" to a brand new level. Design Concept Unknown Design is in the construction of the connection with nature and the imagination of the future space. Self-contained color system, the deconstruction of the contours of the curve, details of the delicate, diverse materials, pay attention to wear with easy sex, the establishment of a sense of belonging and personality fit, into the daily life of the natural nature of the United States. Delicate segmentation, pleasant wrinkle, simple romantic show a simple sense of design. Free, clear and sensual.
Brand style Unknowing design is dedicated to finding a strong external sense of individual appearance brought by the inner beauty of the quiet, the introverted temperament was found to find the outburst of self-flagellation, implied in the spirit of temperament Is a British elegant romance, indelible personality independence, as well as far from earthly transcendence. Unknowable design comes from our own body's mysterious, profound release, spiritual metaphor, ambiguous images, rock's decadent soul, low-key melancholy. Followed the usual plain color, at the same time is simple romantic, comfortable elegance. Brand Declaration Free Clear Sensuous Brand Theme City England Futurism Sense of Space Essential Elements Design Inspiration WELKIN ZONE WATER JUNGLE Brand Insists on the design soul of WZWJ brand " Literacy and exquisiteness show the spirit of freedom to meet the needs of more and more female consumers, embody humanistic care.

Our world famous dreamy Fur Pillows made from 100% real soft and fluffy Mongolian Lamb Fur on one side of the pillow,backed with faux suede backing. All of our fur pillows are fully lined on both the front and back to provide stability and longevity. You can fill the Fur Pillow with a stuffing material or pillow of your choice. They add a touch of softness, beauty, and warmth to any room.The fur is over 3.5 inches long. All colors are professionally dyed. Tibetan Lamb Fur is a luxurious fur that is incredibly soft, silky and curly.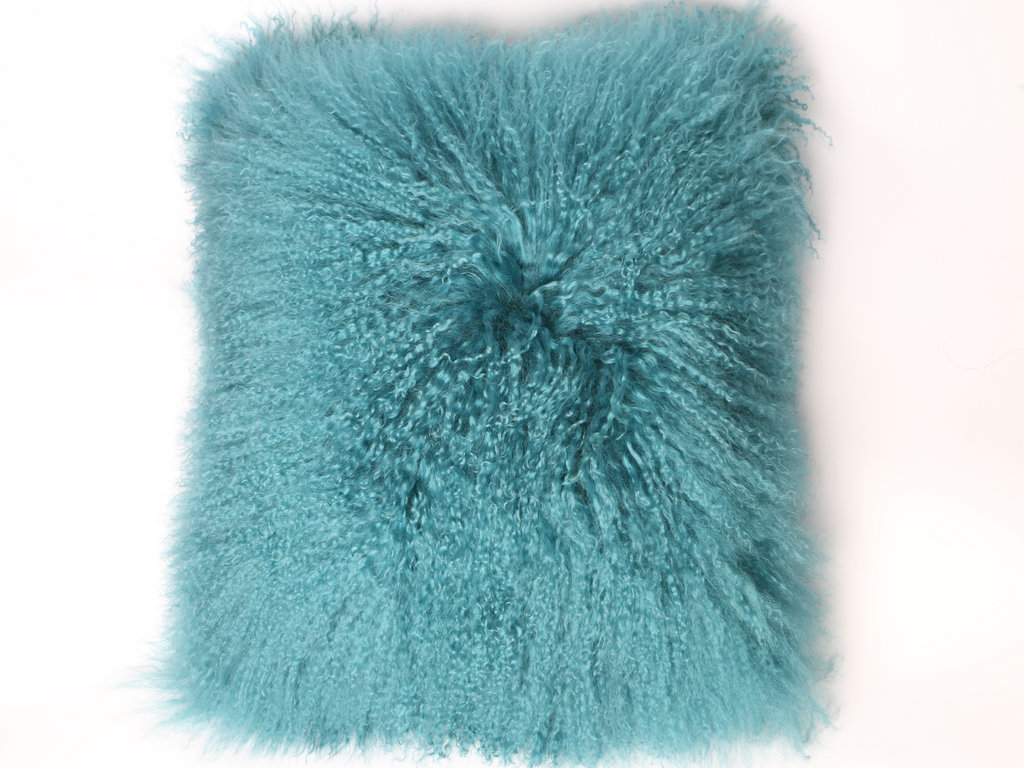 Fur Pillow

Fur Pillow,White Fur Pillow,Fur Throw Pillows,Grey Fur Pillow

NINGXIA WUZHONG JINGYI FUR PRODUCTS CO.,LTD , http://www.nxjyqp.com